Of course those aren't the measured global temperatures. As we all know, this data has been tampered with to get a desired result. This tampering has been done worldwide, but
we know how much was done here in the U.S.
: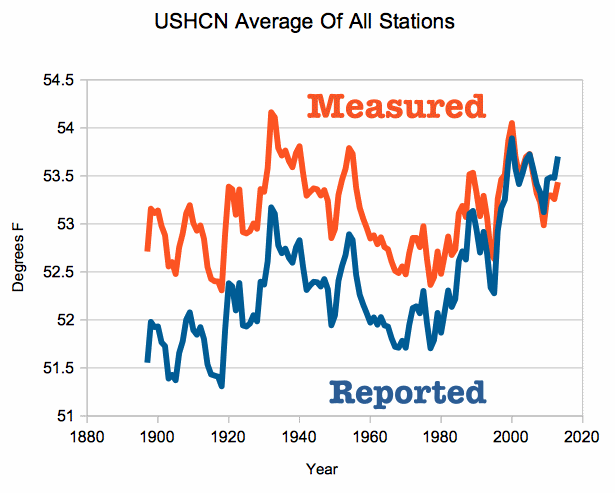 Look at that! Temperatures are cyclical.
Fortunately, not all historical records have been tampered with. We know that ice extent today is virtually the same as it was in the 1920s,1930s and 1940s. You can read the same alarming newspaper articles about ice loss from all around the world from the 1920s, 1930s and 1940s. Of course it was nonsense then, just as it is nonsense now.
What we find is that the climate did virtually the same thing in the first half of the 20th century as it is doing now. But we have scientists putting their thumbs on the scales to try to frighten people. It's unfortunate that so many believe the nonsense.
Fortunately, global trends of tornadoes, hurricanes, floods and drought are all down and global tends of food production are up. And
it seems heat waves are a thing of the past in the U.S., as well
: