WetEV wrote:

Looks to me rather like the rate is increasing.
Actually, that plot does not indicate that the slope is increasing. What it shows is that the slope changed in 1925. The slope was higher between 1925 and 1955, but sea level rise has been a bit slower since that time. Since 1925, global sea level has risen a total of about 200 mm, or about eight inches, according to your graph. In other words, the sea has risen at a slope of just over one inch per decade for the last nine decades. No one should be alarmed by such a slow rise in sea level.
And, BTW, all those alarming pictures of Manhattan underwater are just unscientific fakery. In fact,
sea level at lower Manhattan has been steadily dropping at a rate of about 100 mm/decade for the past eight years
: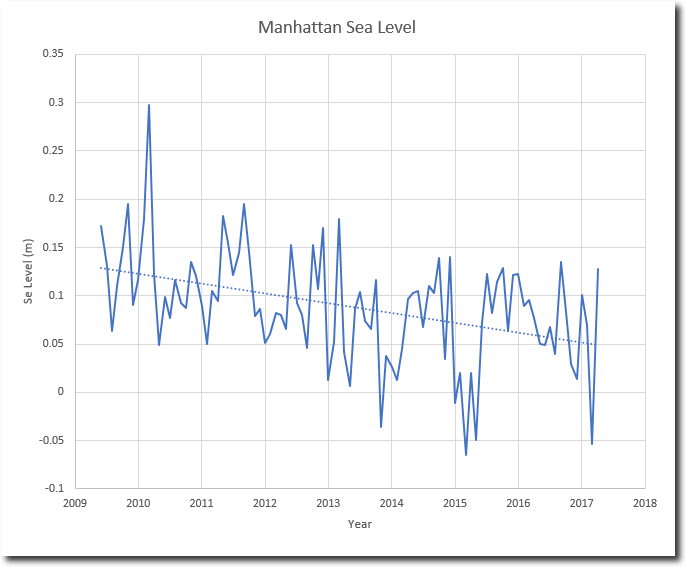 What most people don't know is that increasing sea level does NOT imply that coastal land is lost to the sea. In fact, the opposite is true. When the
amount of coastal land gained and lost to the sea is measured over the entire planet, we find that the coastal land area is GROWING, not shrinking
:
Donchyts et al. wrote:Earth's surface gained 115,000 km2 of water and 173,000 km2 of land over the past 30 years, including 20,135 km2 of water and 33,700 km2 of land in coastal areas.
Simply put: Coastal land area is NOT dominated by sea level rise: "Coastal erosion and accretion, tectonic uplift and subsidence…are far more influential."
WetEV wrote:4C... before 2100?
Nonsense.
Global temperatures have only risen about 0.5C in the last 40 years
. Even if we extrapolated linear from today, we will only expect 1C rise in the next 80 years. But that is not how the climate works.
But that's not how climate works. Temperature trends are cyclical. We know that the global temperature closely follows the temperature of the oceans. Specifically, we see that
global temperatures follow the Atlantic Multidecadal Oscillation (AMO)
: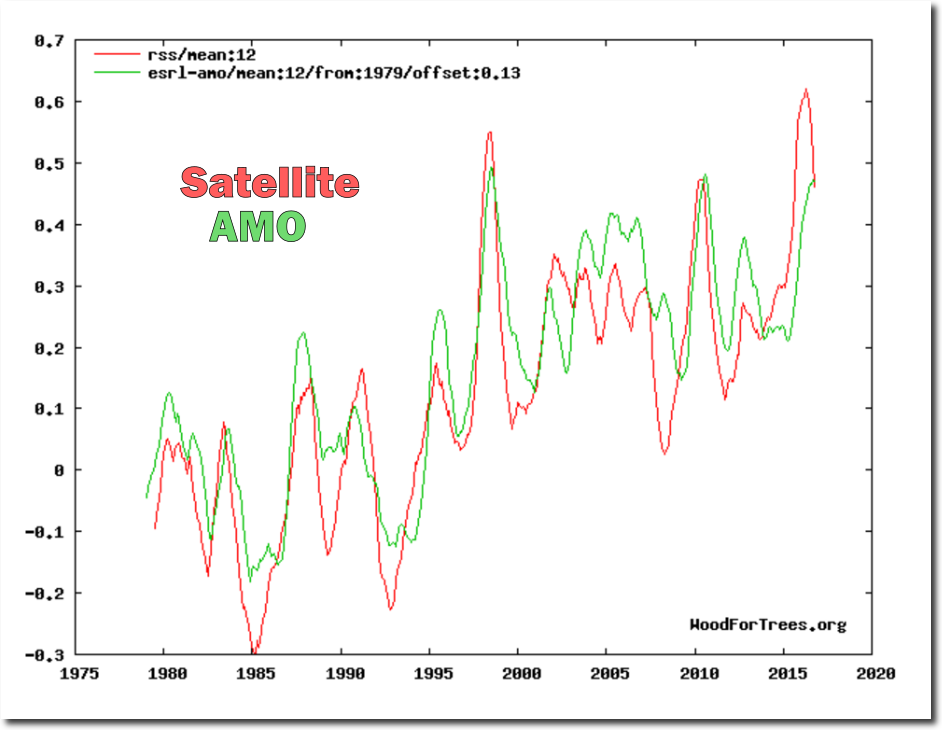 And since the global temperature closely follows the AMO, we should all expect that it will follow it back down for the next fifty or sixty years. Here is a historical plot of the AMO which should give you an idea where temperatures will be going in the near future: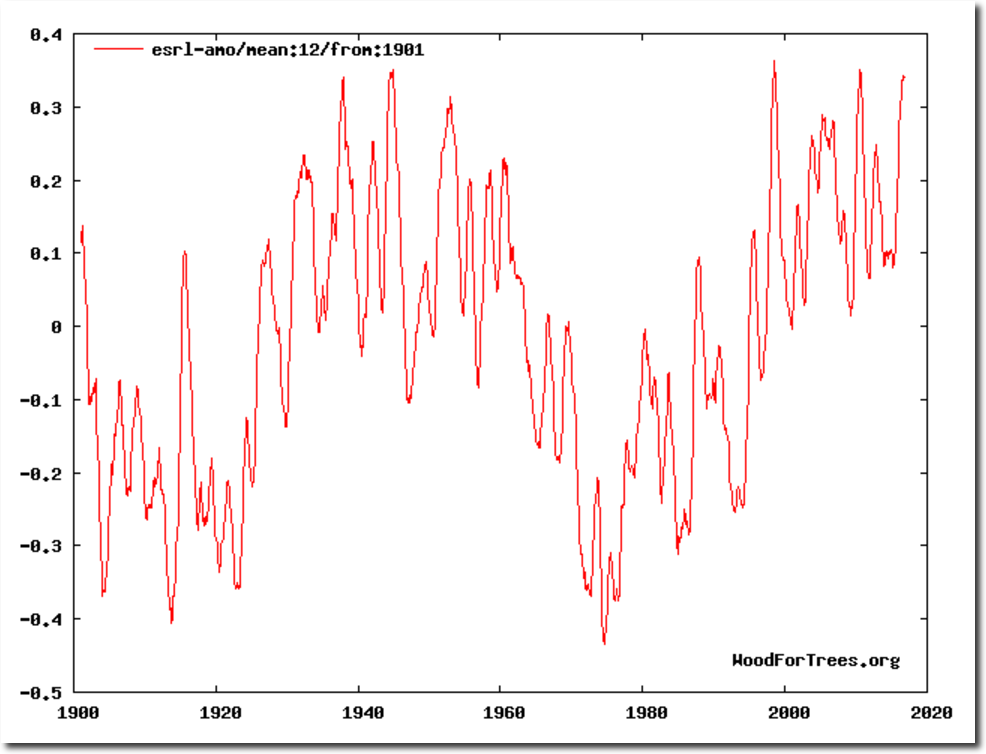 WetEV wrote:Ice doesn't care. Gets above 0C, it melts.
There's that say-nothing quote again. The simple fact is that
the Arctic melt this year has been the slowest in 12 years due to the fact that the temperatures have been much lower than normal
: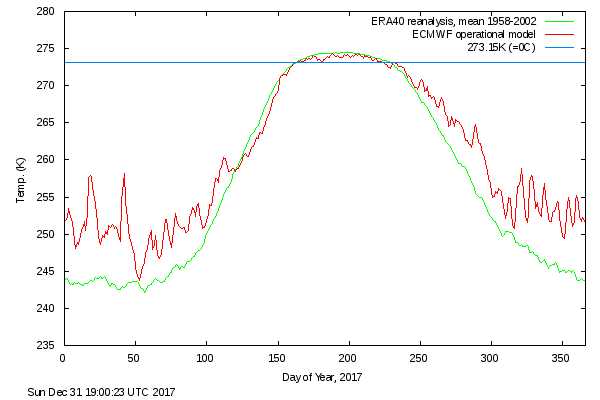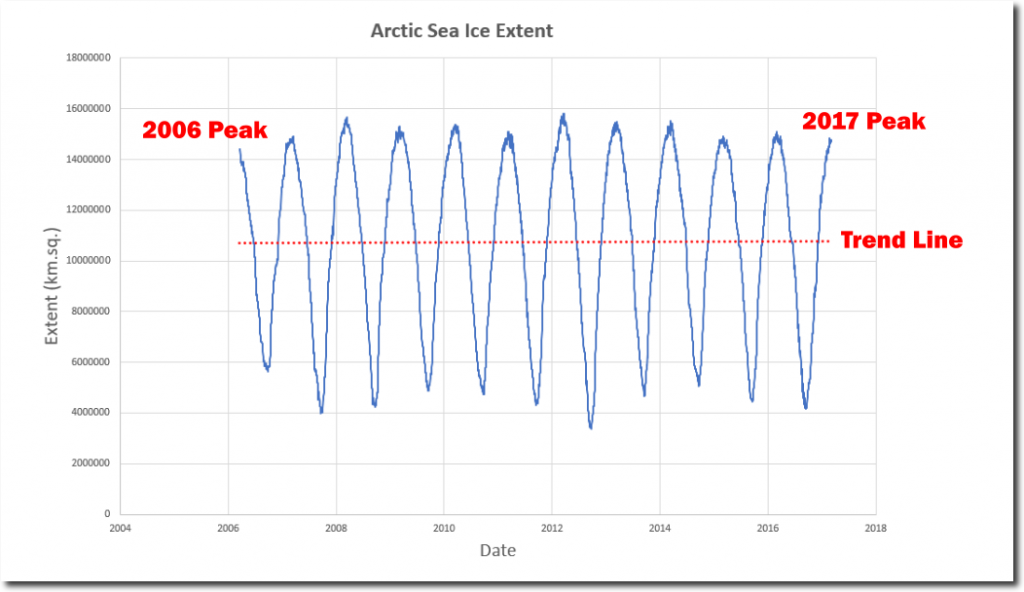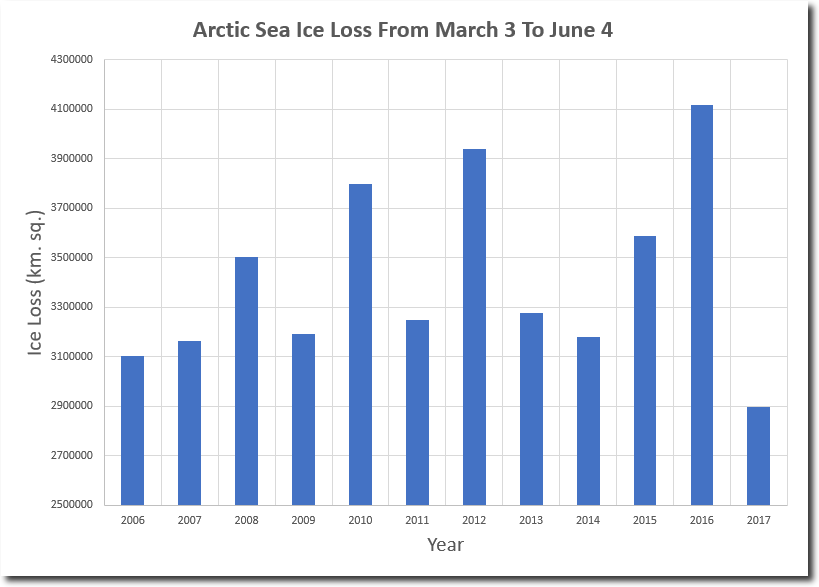 Likewise,
the Antarctic Peninsula is in a trend of rapidly cooling at a rate of 0.47C/decade since 1999
.