I don't have experience shortening one, but I recommend AGAINST it for one reason: you never know where the charging port will be on your next BEV/PHEV.
When I had my Clipper Creek LCS-25 installed, I had it put on the back wall of my garage. It's not the closest spot to my panel, but it was the closest spot to where the charging port was on my Leaf when it was in the garage. I would keep the cord wrapped around the EVSE (it's designed for that) and when I needed to charge I would just unroll about 3 feet of the cord. The excess easily stays out of the way. (Note: the next photo is not my installation, but is one I found off Google to show what I am talking about.)
Fast forward a couple of years, and now I have a VW eGolf instead. Its charging port is on the right rear quarter panel, same as the gasoline/diesel filling port on the ICEV versions. So now I have to use the entire length of cord to reach the charging port, unless I back into the garage which isn't as convenient.
As I mentioned above, the Clipper Creek consumer units are designed to have the cord wrapped around them for storage. If you buy an EVSE where this isn't possible, just buy a hanger designed for storing your garden hose; I'd recommend getting a plastic one.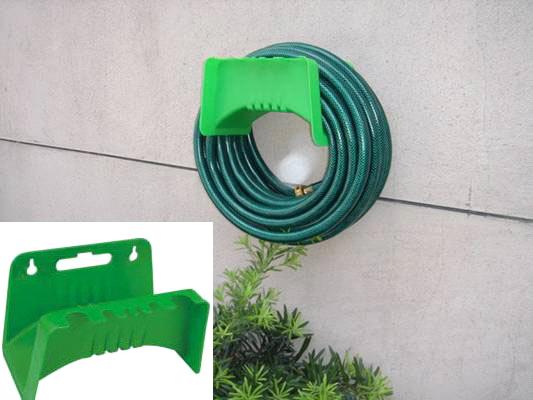 It's not a requirement, but for neatness I also got a dummy J1772 port so I can keep the charging handle neatly stowed as well: