As for many recent car models, the Leaf does not have a keypad to unlock the door if you accidentally lock yourself out. I know that it is supposed to be
impossible to lock the fob in the car
, but I don't want to be the first to accidentally discover a way. Or maybe some day I'll use the
aluminum foil
idea to purposely hide the fob in the car on some special occasion.
So I wanted to hide just the mechanical key somewhere on the outside of the car.
A locksmith cut a duplicate mechanical key, using a conventional blank (no need for the H0564-1FA0B that fits in the fob).

As there's so little metal in any places I could find, and as the common magnetic hide-a-key cases have magnets that are too weak, I wanted a better method. So I bought two super-strong neodymium bar magnets, each 2" x ½", and wrapped them in tape in the hope they won't rust.

I put the spare key in a small plastic bag (so it wouldn't rust) and then put both the spare key and one magnet into a larger zip-lock bag.

I found that under the rear bumper there's an opening. You can reach your hand inside and put the rolled-up bag there, towards the back. Put the other magnet on the bottom of the bumper, opposite the magnet inside in the rolled-up bag.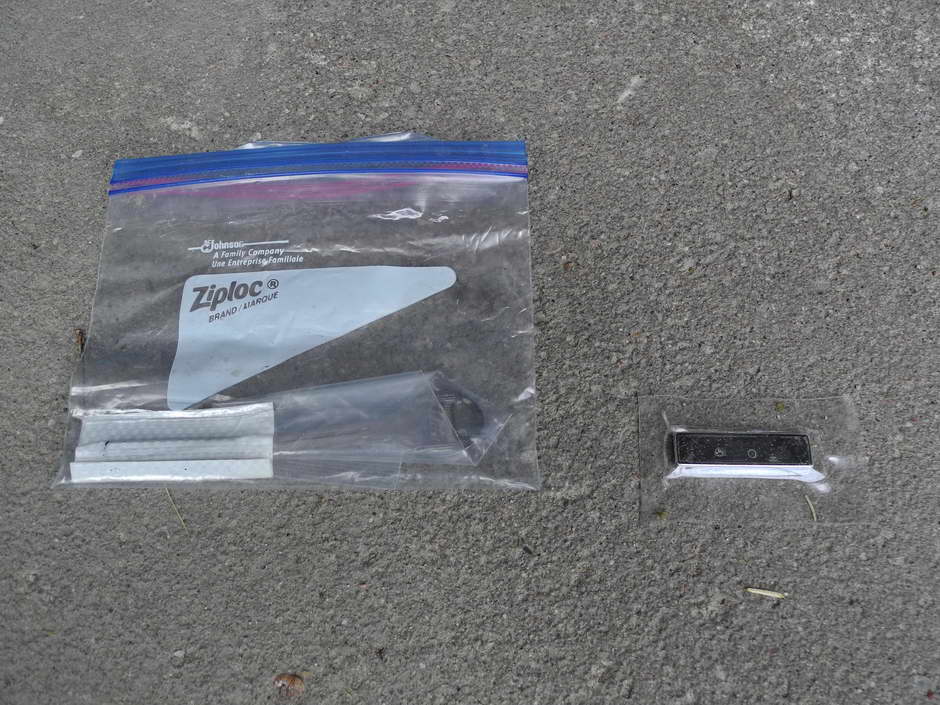 The magnet in the zip-lock bag is covered in white tape, the magnet going under the bumper is in clear tape.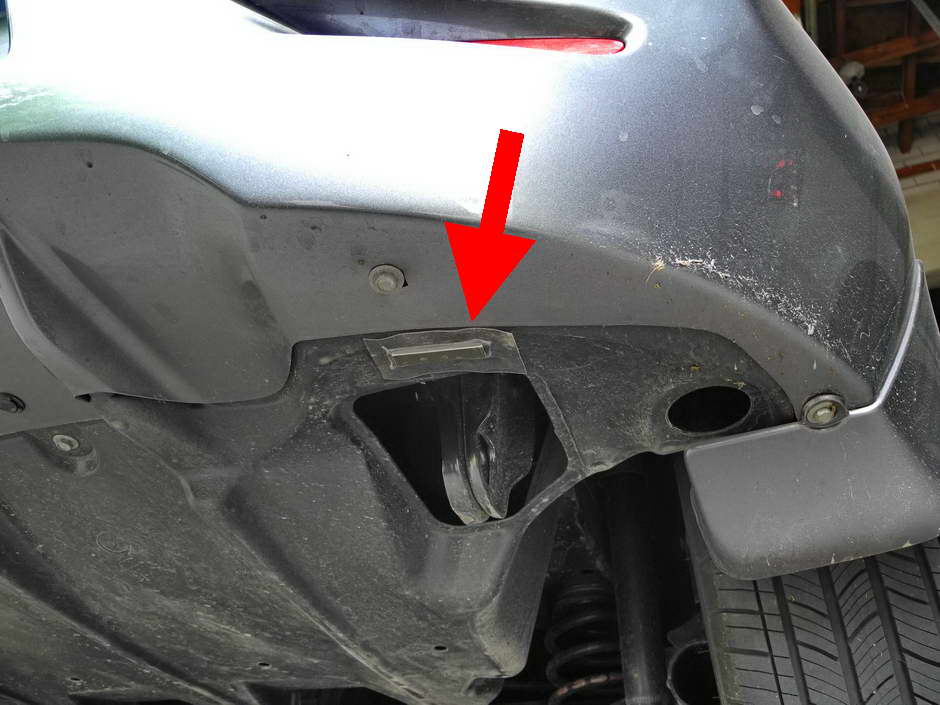 Here's the magnet under the bumper, the rolled-up zip-lock bag is above it, inside the rear bumper, reached through the opening towards the front of the car.