I bought a 10 meter long outdoor extension cord to toss in the trunk in case I need it. It would be useful especially at my workplace, where the wallsocket is just a tiny bit too far to plug in the on-the-go charger.
I live in europe, so we use Type C /Type F plugs&sockets, at an output of 230 volts.
The cord is rated for 10A/250V/2300W, which should be just fine.
What I didn't realise (because it was plugged in itself inside the package), that the cord I bought is type C-ish, which is the same, but doesn't have the two little ground thing.
(Professional explanation)
The one I bought:
The one I should have buy I guess: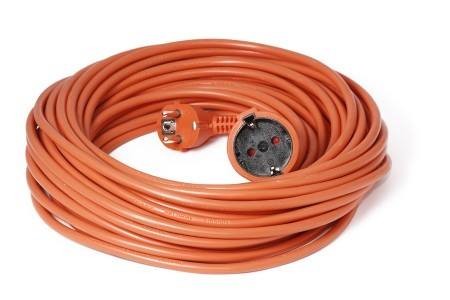 Should it be fine using it? Occasional usage. Or should I just buy a new one?