Some have suggested
using nail polish to help find the door unlock button.
My suggestion is to use clear adhesive-backed bumpers (often used to protect table tops). These are about 1/4" in diameter and you can still see the button icon through it.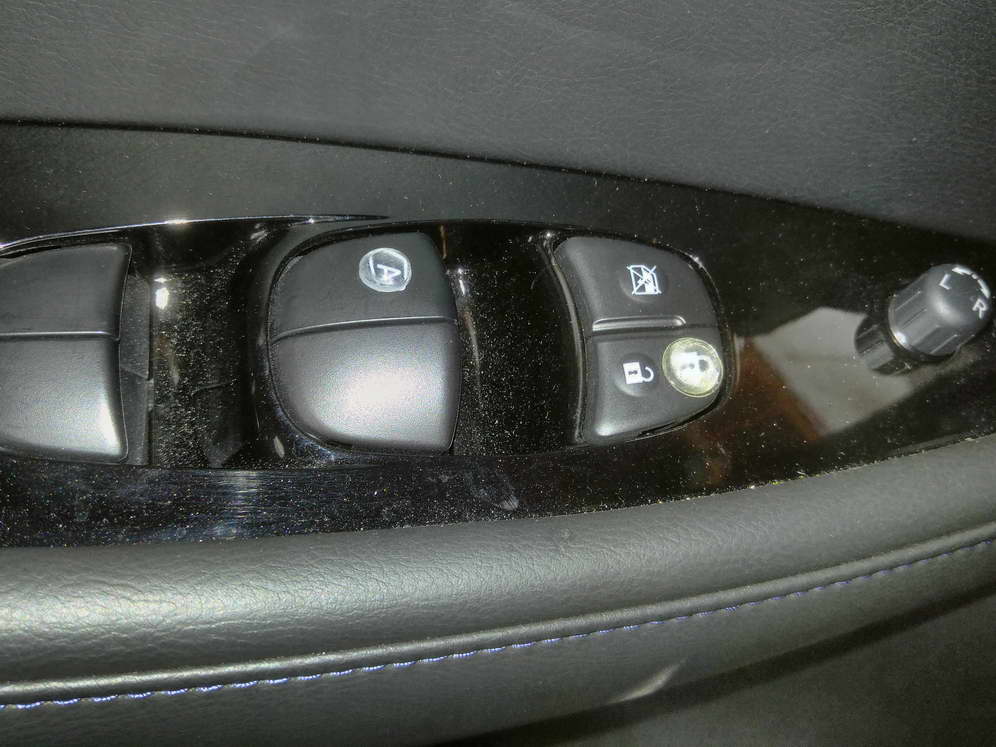 I used one on the door unlock button and another on the driver's window switch.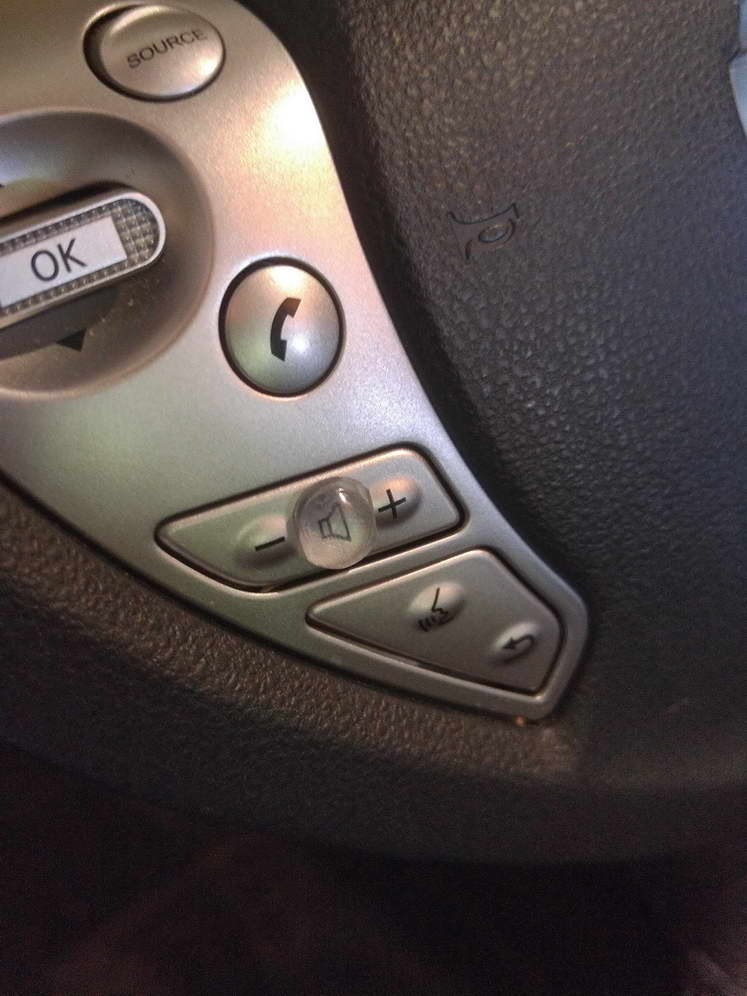 I also used one on the radio volume button. For this one I trimmed the two sides of the button (to make it narrower) and it fit between the two raised bumps, so had a flatter surface to adhere to.