More news outlets picking up the pricing info ...
http://www.autonews.com/article/2015080 ... rom-$38825
Would check to see what kind of plug it uses ...
The A3 e-tron's battery pack can be recharged with a standard 120-volt household plug in about 8 hours or in a little more than 2 hours from a 240-volt home charging station made by Bosch Automotive Service Solutions that customers can buy as an extra.
although this photo from one sold in the UK appears to show J1772's should work ...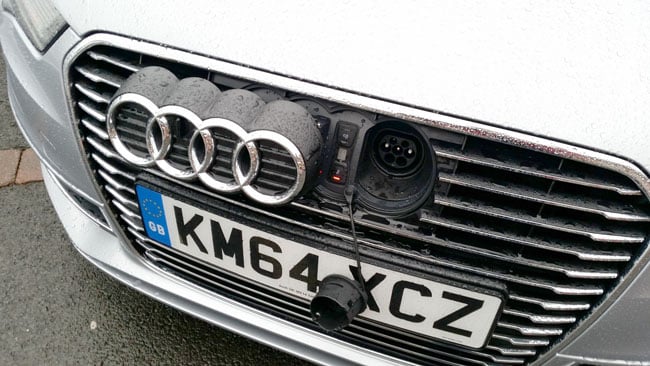 I do like the fact that its up front versus either on the sides as that works best for my garage EVSE