I have a suggestion for this forum, and that is to add an energy log aka a garage, similar to what EcoModder.com has. We should keep track of our energy use, and encourage friendly competition.
http://ecomodder.com/forum/em-fuel-log. ... cleid=8730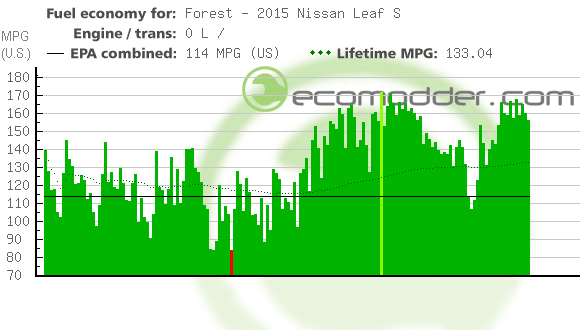 The modification that would be most important, is to allow people to enter the total energy based on the dash efficiency display, which could be corrected based on the average wall-to-wheel losses; OR those of us who can measure the actual charge to enter it that way.