Here's the J1772 plug (on the left) that I'm going to put on my Tesla Model S UMC portable 6-40 amp adjustable EVSE: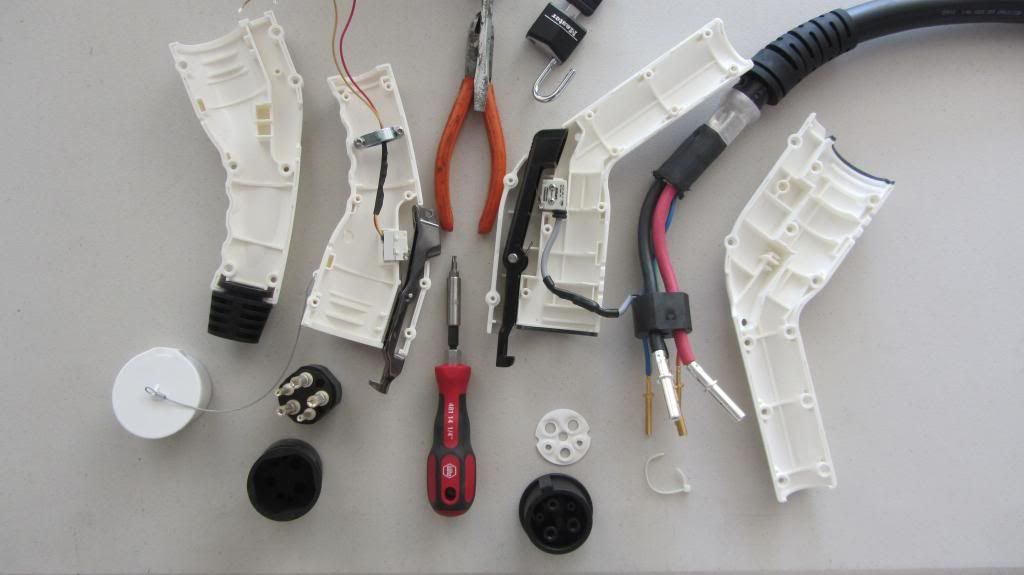 Micro switches for switching between 150 ohm resistor or adding 330 additional ohms for the proximity pin:
On this ITT 75 amp J1772 plug on the bottom of the picture, you can see the robust strain relief and secure clamp: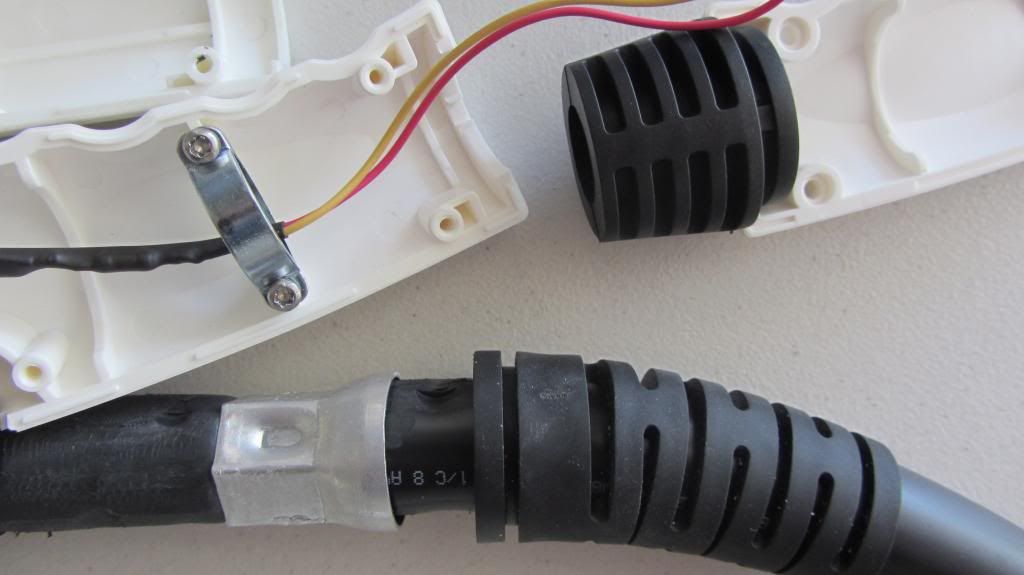 The ITT 75 amp pins, all crimped on. You can see the blue proximity wire doubled up with its switched conductor (the blue wire goes all the way to the EVSE "box", but does nothing there). The other end of the switched conductor is connector to the green ground wire:
The pins I'll be using on the left, ITT 75 amp pin right:
Would you crimp or solder these? If solder, silver solder or other?