LeftieBiker wrote:
* The mileage estimator ("Guess O Meter" or GOM) is of little value in determining the actual range of a used Leaf.
Ha, I saw "GOM" elsewhere but didn't know what it was referring to. I actually tracked this guy on one of our diesel cars...
Below is what the trip computer showed throughout a single tank of fuel. I captured data each time (segment) I drove the car during that tank.
The blue is actual miles driven, the gray is what the trip computer said remained. The sum of the two is in big font and shows how the sum varies throughout the tank. This turned out to be typical that it was very optimistic during the tank and then started to converge when the tank started getting low: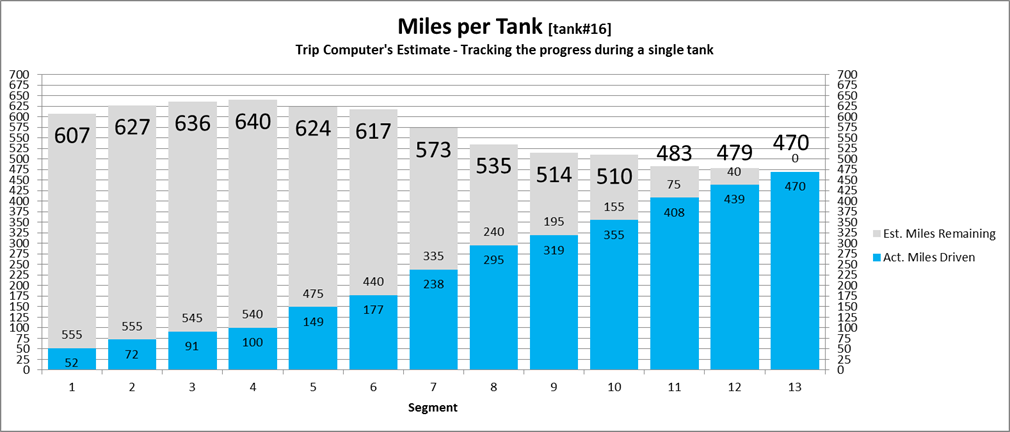 I then did my own basic algorithm with some assumptions and that worked out much better (ie the sum of actual + my prediction throughout the tank better matched the final actual result):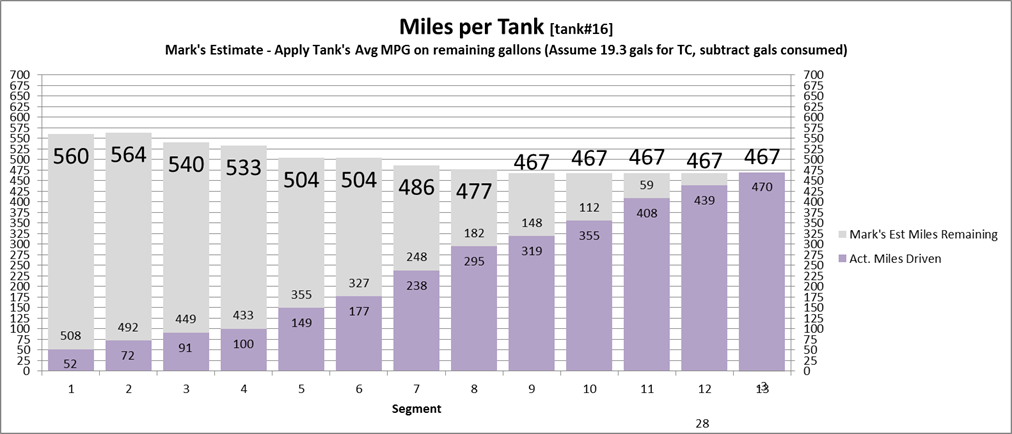 I then did the same for several tanks and overlaid those results with matching line styles for each pair. You can see the consistently optimistic early/mid tank numbers vs the actual final results: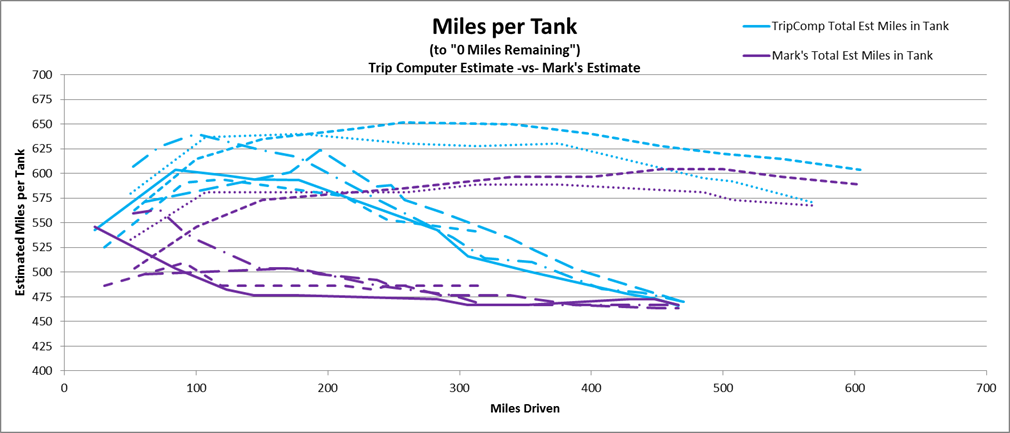 It was at least good to understand what was going on.
And then separately, but related, I was able to tweak the car's trip computer for it's MPG accuracy. There's a setting that defaults to 100 and you can raise or lower to tune it.
This car was about 5% optimistic from the factory and I now have it much more accurate with a 106 setting: