A while back I was poking around in the cargo area and noticed water under the cargo floor. Removing the cargo 'floor' piece revealed a round black plastic plug, towards the rear and just right of center, a couple of inches in diameter, that seemed to be letting water in from below. Possibly this plug is meant to let water out, should any get into the cargo area. Removing that plug revealed an empty space above the rearmost under-body panel, which the rear bumper attaches to (where a spare tire might go). I explored a bit more to see how water might be getting into that area from below and found that the rear bumper was missing a couple of clips to attach it to the under-body panel, which allowed it to sag down, nearly an inch in places, and act as a scoop for water being kicked up by (for example) the rear tires. At least that was my theory, and I picked up the necessary clips and installed them, which closed the gap nicely.
Fast forward to a few days ago when I had the idea to check under the cargo floor again, having driven through puddles a fair bit earlier in the day. There was still water under the cargo floor, although not as much and more towards the left instead of close to where the round black plastic plug is. I feel like, with the way that the rear bumper overlaps *below* the rearmost under-body panel (instead of above), there could still be some water-scooping effect of that seam. I'm tempted to run some racers tape (leading-edge/helicopter tape) across that seam and repeat the experiment.
Wondering if anyone here has any similar experience
, with water getting into the area under the cargo floor, and/or theories as to how it might be happening.
While I'm in this area, early on I noticed that just above the rear license plate is just an open space, nearly large enough to insert a hand. The opening faces downward, so is probably safe from rain entering, but it seems odd.
Wondering if it's just my Leaf or if others also have this opening.
I can take and post pictures if that will help . . . here is one from the
Underneath the Beast
thread that shows the area in question from below, with the rearmost under-body panel removed: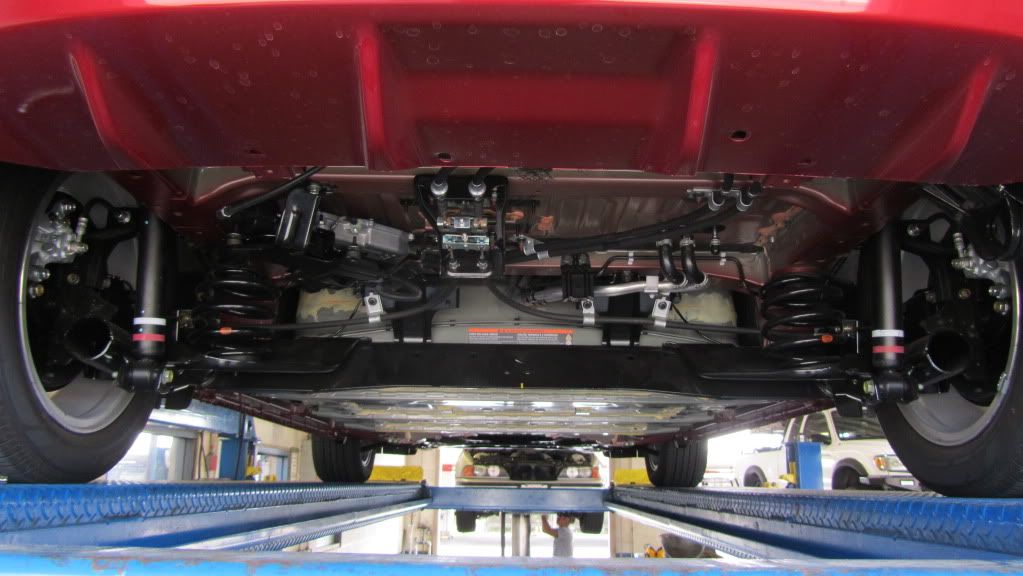 Those holes in the rear bumper (red part) is where I was missing a couple of clips.