Bob,
Bob wrote:Then I took those same songs and renamed them by adding random numbers in front of the names. So instead of "My Baby.mp3", the name was "01 My Baby.mp3". Sure enough, it sorted the songs by the new number that I gave each song, not the alphabetic name of the song.

Then I took those same songs and renamed them again, this time by adding the words "USB Drive" in front of the name, so "01 My Baby.mp3" became "USB Drive 01 My Baby.mp3". This time, the Clarion played the USB in random order!!!!!

So it appears that the manual is wrong. It doesn't play based on order recorded. It plays based on a sort of the first few characters of the file name, but not the whole name.
Looks like there was an answer buried deep down here in the forums, but I "discovered" the same thing on my own today. Repost from another thread,
http://mynissanleaf.com/viewtopic.php?f=36&t=21575
I drive a 2015 Leaf SV, and today... I stumbled onto a solution (at least for me)!!
I have many MP3 albums, always sorted by "Artist - ## - Title.mp3" which has never worked for me on a USB drive in my car. However, I recently added an album from my brother which was titled "##-artist - title.mp3" and that one folder played in correct order while all the others were still jumbled beyond recognition.
So I began sorting other folders with the same "## - Title.mp3" naming scheme... and it worked. I tried several folders, even a folder filled with NPR podcasts with nonsense file names, but as long as they have the ## prefix, they appear in order in the car. It seems the car actually CAN read files in order, just that it can't read the file name unless it STARTS with the organized file/track numbers.
Here is the folder from my computer,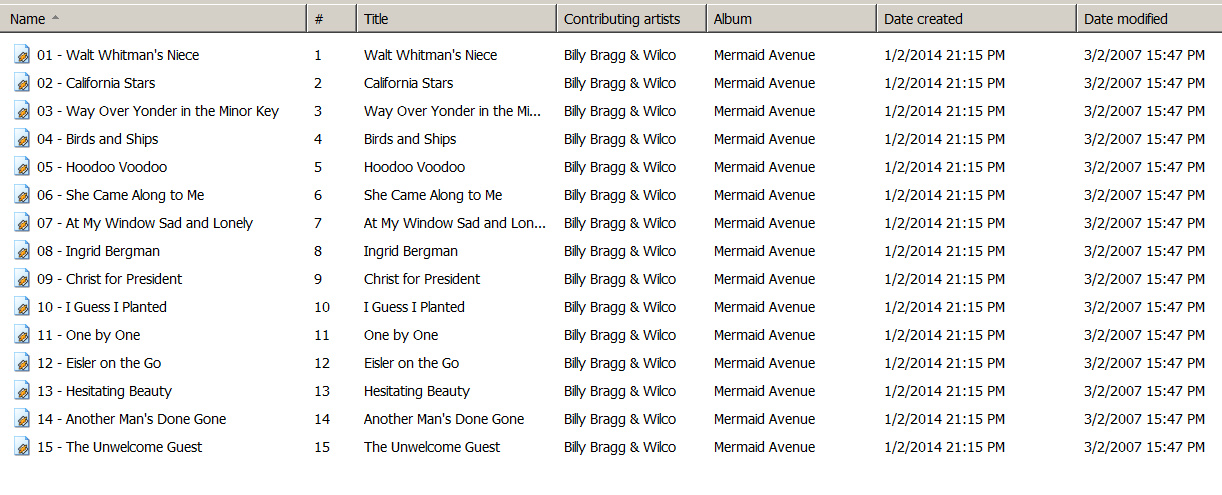 Here is the dashboard in the car,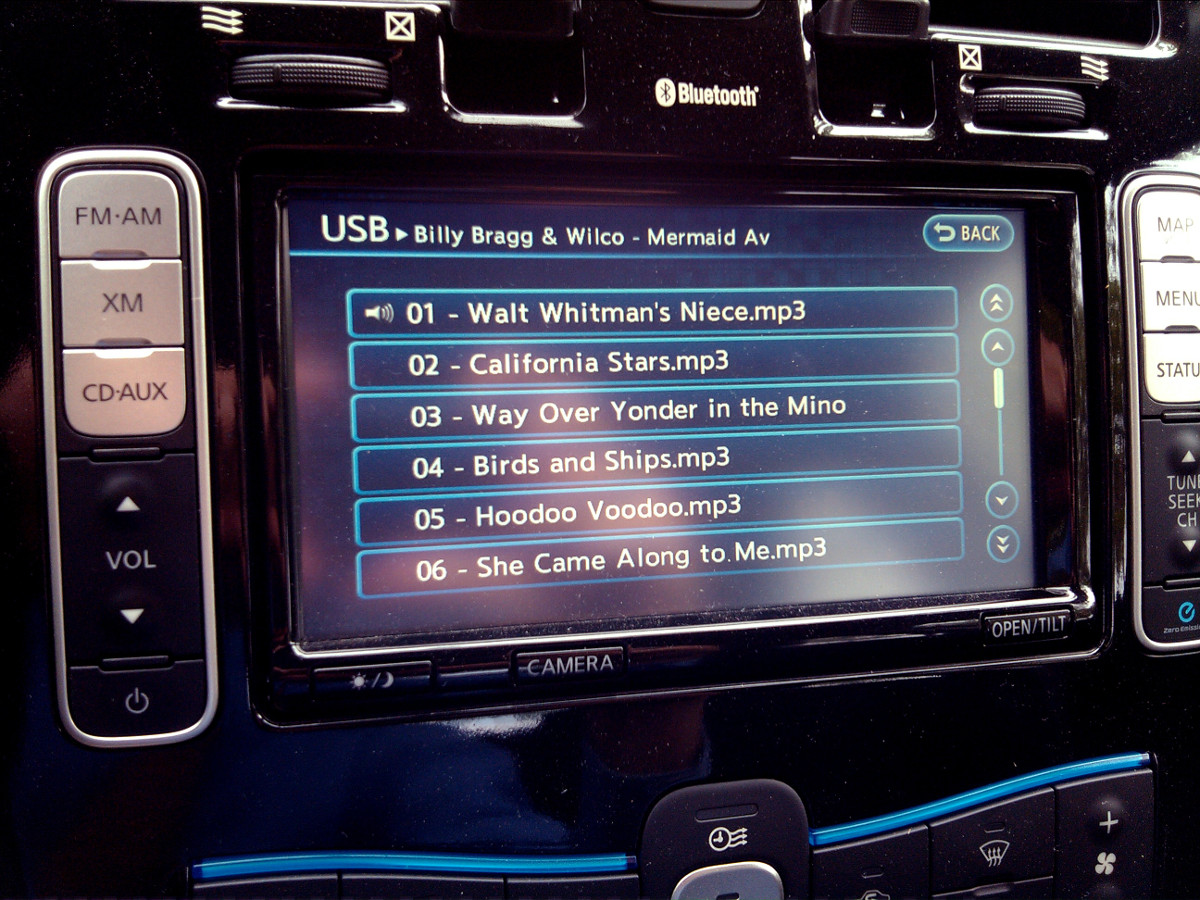 Let me know if anyone else tries this, and finds that it works for them as well.