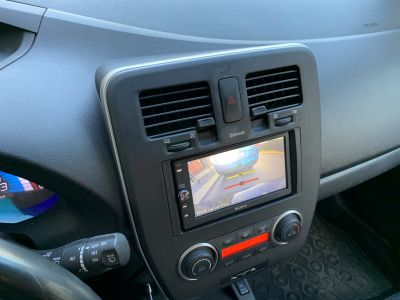 As my car "live" in EU, but was born in US. I don't need XM, so standard Leaf audio headunit was used only for handsfree calls and sometimes for FM. I love Waze, Siri my every day helper, so moving to Apple Carplay was logical.
Speakers in car (2ohm) replaced with JVS 4ohm (XAV-AX100 EU version accept 4-8ohm speakers)
Installed DC/DC convertor for camera 12V-6V
STW keys connected to headunit with DIY Sony RC-SR1 adapter (this is just 3,5mm audio jack with 3 wires)
Except one problem - all is fine. STW buttons working, cam working, FM receive all stations, CarPlay work like a charm.
Sound quality is good all time (while in parking mode, while driving) except... when I switching on position lamps (or headlights) I hear noise from speakers. Noise level is not high, but this is not good.
With all (camera, buttons, ANT, ...) devices disconnected except speakers and power (dimmer light wire also disconnected) noise still exist.
With +12V taken not from 20pin connector but from 12v socket under the dash noise still exist.
Got 20A 12V noise filter for car audio from local shop, noise still exist
My car have only one modification. After incedent one headlamp was broken, so both changed to LED from SV model.
Probably LED source of noise (incorrect installed?) but... why noice still here while just position lamps is on (and LED switched off)?
Also while switching light from low beam (led) to high (normal) nothing changed.
Interesting situation, this weekend will read service manual to find source of noise.