Wanted to be able to open the charging cover from outside the car, used a bicycle brake cable for this. It's about 5 ft long, total cost was under $10.
The end can come out wherever you want, I considered the front grill but decided against it, I didnt want to have to bend over or search for the release.
I also considered putting a plastic t-handle on the end, but the end as is turned out to be easy enough to pull and won't bounce into the windshield as is.
Cable Sleeve, I bought 6.5ft - plenty more than i needed
Tandem Brake Cable, its about 9ft long. I cut it to length and used one end at the grip.
Aircraft clippers and curved clippers for the cable, some 'normal' clippers crush the end of the sleeve so you need curved clippers.
Measure several times before putting the ends on
I looped the end over the latch mechanism but there are plenty of way you can attach the end of the cable to the latch, like coupling the end of the new cable into the existing one. While the loop looks like it might slip off it was just hard enough to get on that i'm not worried about it - i pushed it under the head on the existing cable.
Ran the new cable parallel to the existing one
using zip-ties to secure the cable, they're quick, easy, and don't damage anything... and i have 100's of em sitting around. I started with it tight on the metal ends but the release spring could not return to rest after being pulled. I think the position and tightness made the cable contact the mounting brace and increased the resistance enough to cause problems. I left it loose and a short way back to solve the problem, I was afraid the metal end wouldn't stay resting against the mounting brace but so far I haven't seen it move.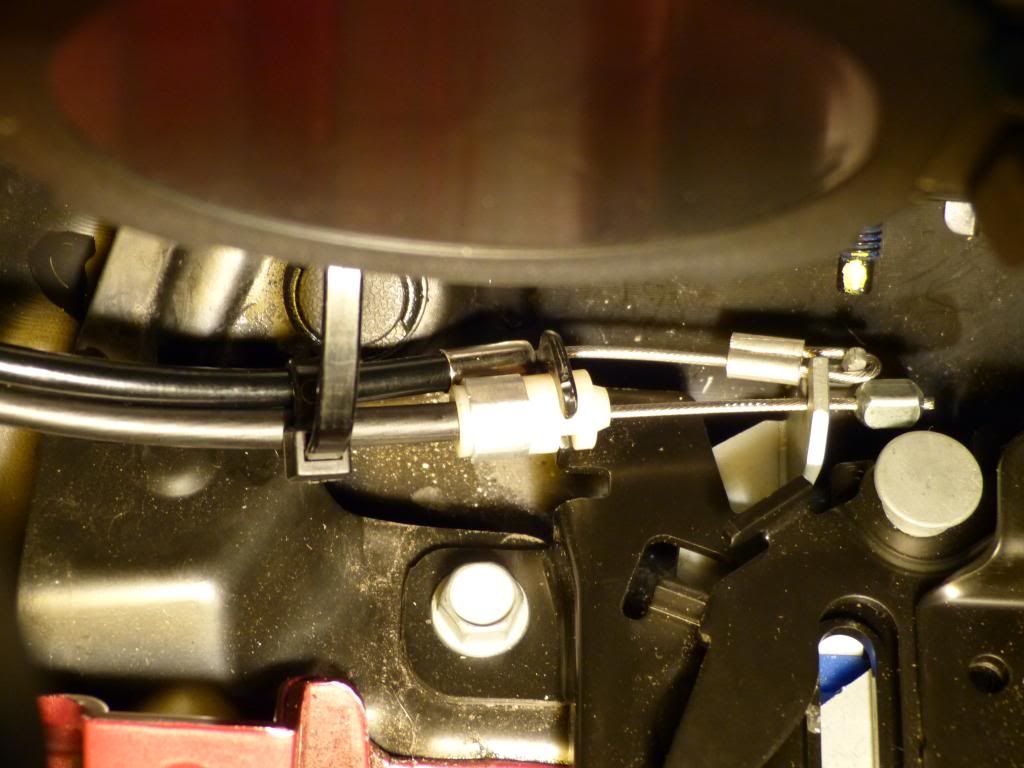 New cable above, existing latch cables below
zip-tied new and old cables...
zip-tied it to random convenient plug.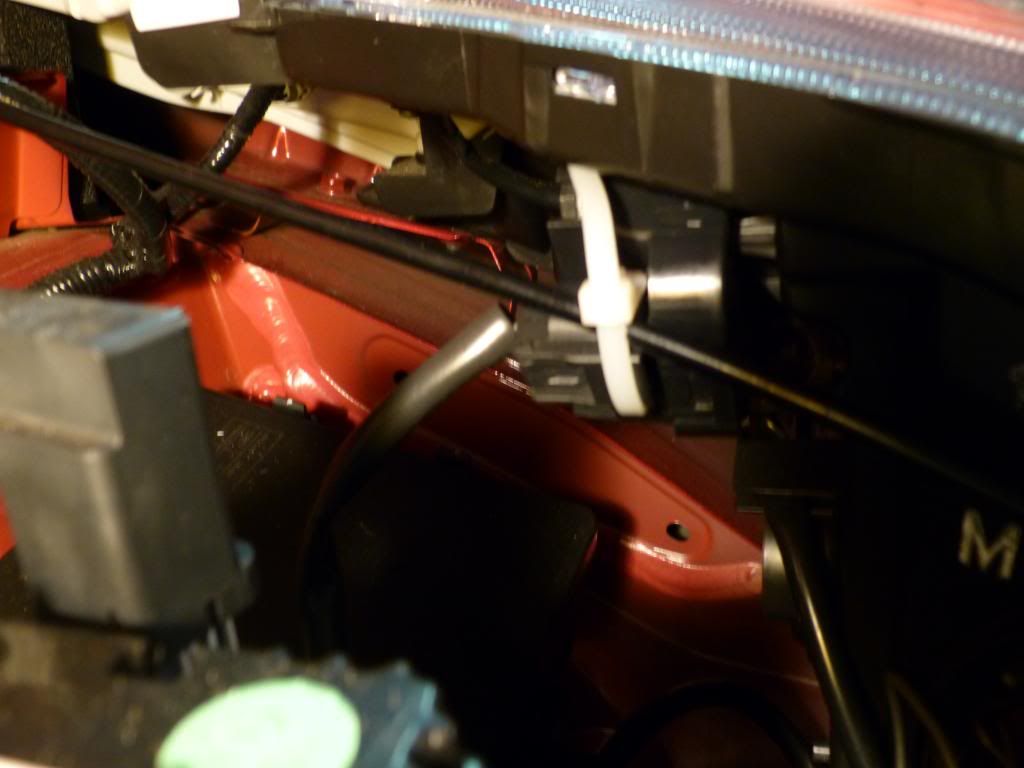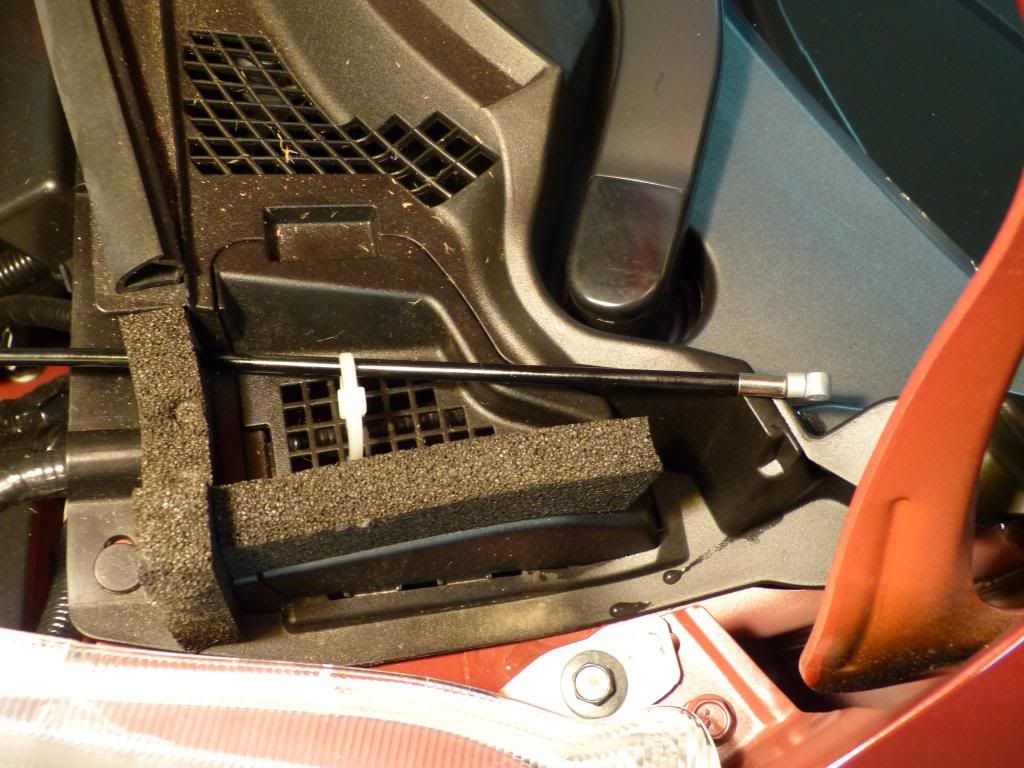 hidden but accessible, no problems with wipers interfering
Short Demo Vid:
No permanent changes made and no damage to car, so that's good. Also not the cleanest install, but its good enough for me.
Edit: (Sort-of) Per Duncan's comment I tweaked it a bit so the sleeve doesn't move when the end is pulled. I found this 'clamp' in the throttle accessories drawer at the local Ace and figured this would work...
I had to drill out the 2 holes a little so the bolt would fit, but now the sleeve doesn't move at all.