Hi,
Has any one manged to work out all the part to use the on-board charger in Gen1 ?
I managed to piece together a wiring diagram that shows how its wired up and added in plug info also.
This is wiring info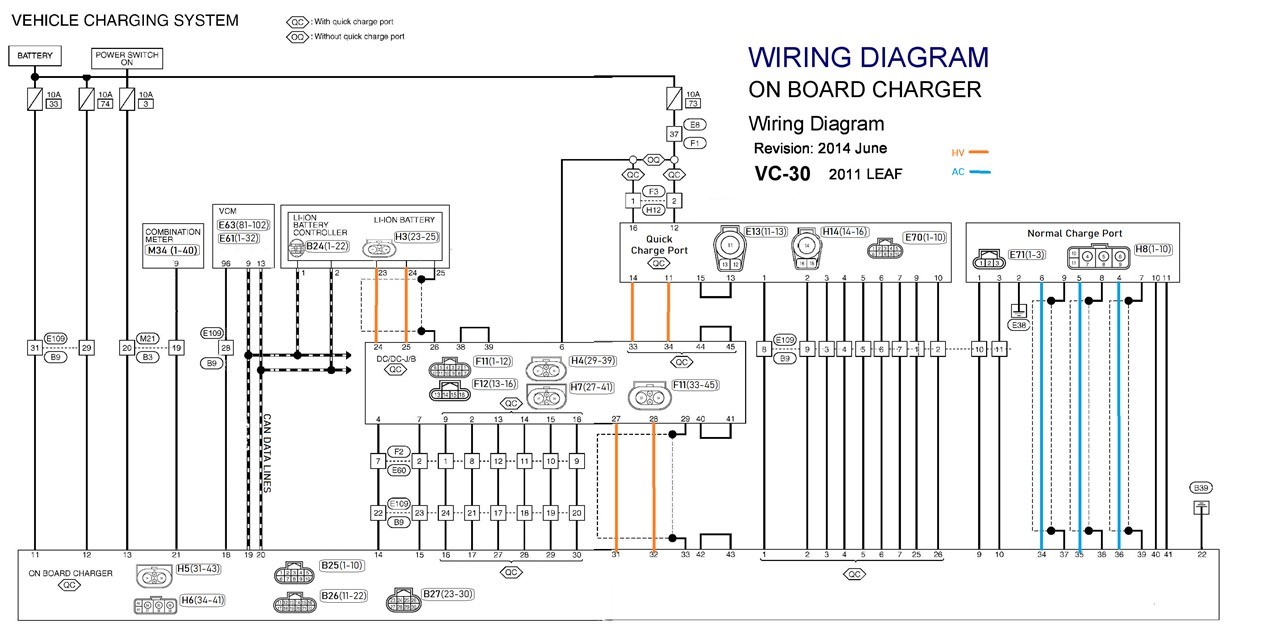 Most of it just about the Orange wires back to Junction box and to the Charging ports.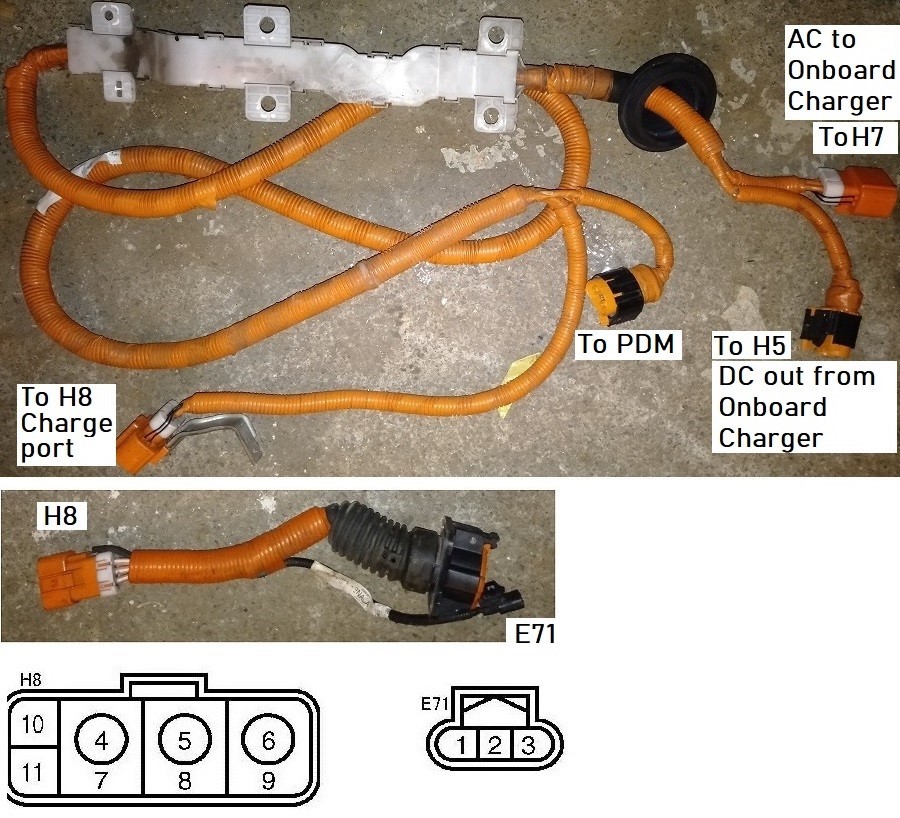 And then is has control wires that also link to thinks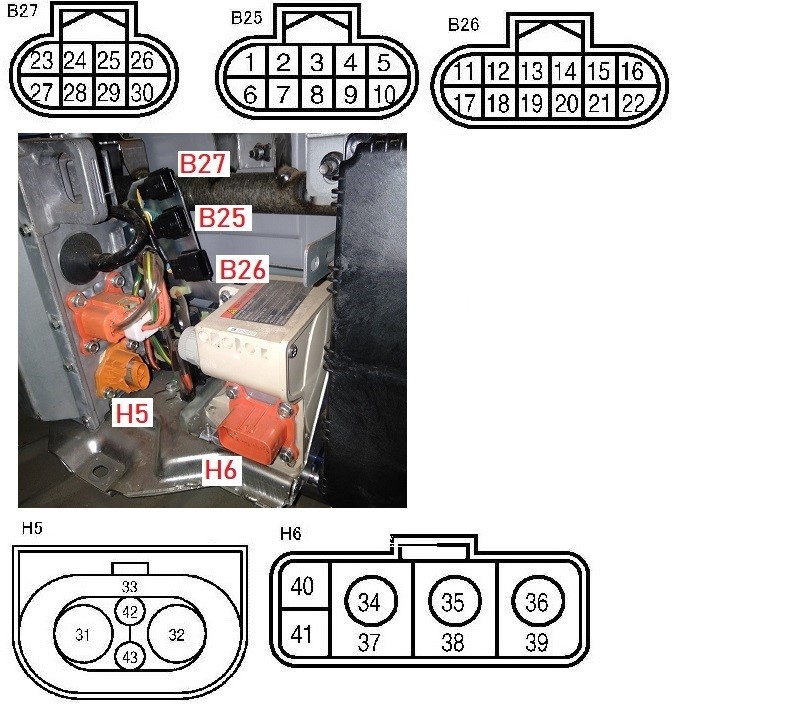 So question im looking for is about
1) what sort of messages need for the CAN to and from the onboard charger
2) Do we need to liven up the battery controller and any other pin on that or junction box
3) And what do we do with these two ?
On board charger Plug 26 (Pin 18) - Ev activation request signal, connects to Plug E63 (pin96) on VCM
On board charger Plug 26 (Pin 21) - Plug in signal, connects to Plug M34 (pin 9) on Combination meter
This is Gen1, if have details about Gen2 great if you can share also as other will like it im sure