The Quick Release Hitch installation was straight forward on my 2011 SV. (I was going to say without a hitch.) I have an aluminum cargo carrier modified to transport miniature (1/8th size) railroad cars.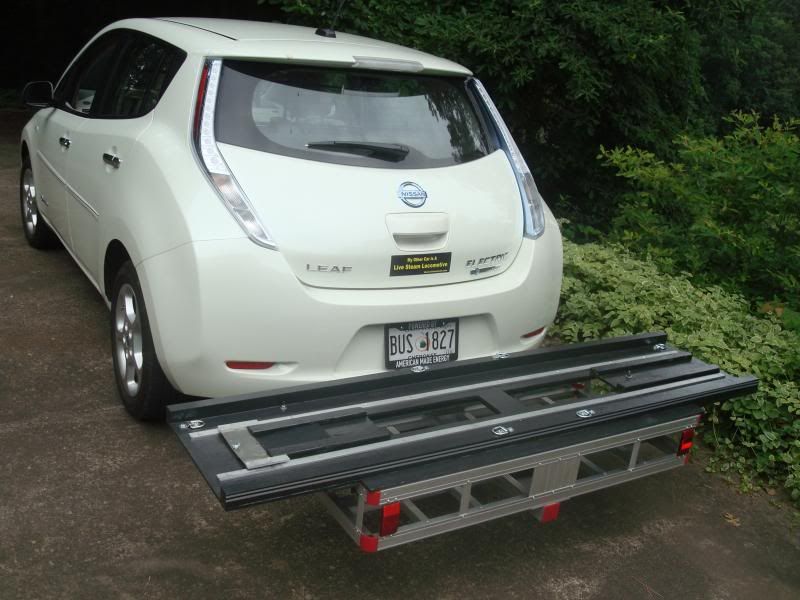 It beats my Nissan van doing the same job. This rail car wasn't completed when I took this.
For additional security I added a second (1/2" Diameter) hitch pin to the quick release mechanism in the hole provided. This pin is actuated by a manual choke cable with the push/pull knob beside the hole in the belly pan. I plan to add lights to the cargo carrier so have installed (see my post on how) a standard four-pin trailer plug behind the license plate.
I needed to carry a mobility scooter with my Quick Release Hitch. Here's what I chose. It's a Mighty Light Aluminum Carrier that weighs in at 43 pounds with a ramp. I spaced it 2" taller so the corners wouldn't "catch" over big dips in the terrain. The scooter is a Lexi Light or Easy Travel that weighs under 60 pounds.