So it's been snowing.
This is the first winter with my little PV Array.
I installed Black on Black panels in the hope that they would handle the snow better, and they do a pretty good job.
90% of the snow melted off quickly, leaving a little bit at the bottom of a couple of panels.
I figured with about 5% of the panel still covered, I would have 95% output, but this is not the case.
Production is off by about 90% for these panels, which didn't make much sense to me.
My theory is that since the individual cells in each panel are wired in series instead of parallel, then we are seeing the production of the worst case cells.
This is a great real world demonstration of why you don't want to daisy chain the panels for high voltage DC using a single inverter.
With a single inverter, we see the output of the lowest producing panel as the output, but with micro inverters, each panel is a stand-alone- self-contained power producer.
If anybody has a better explanation as to why these panels are not producing, please correct me.
Thanks.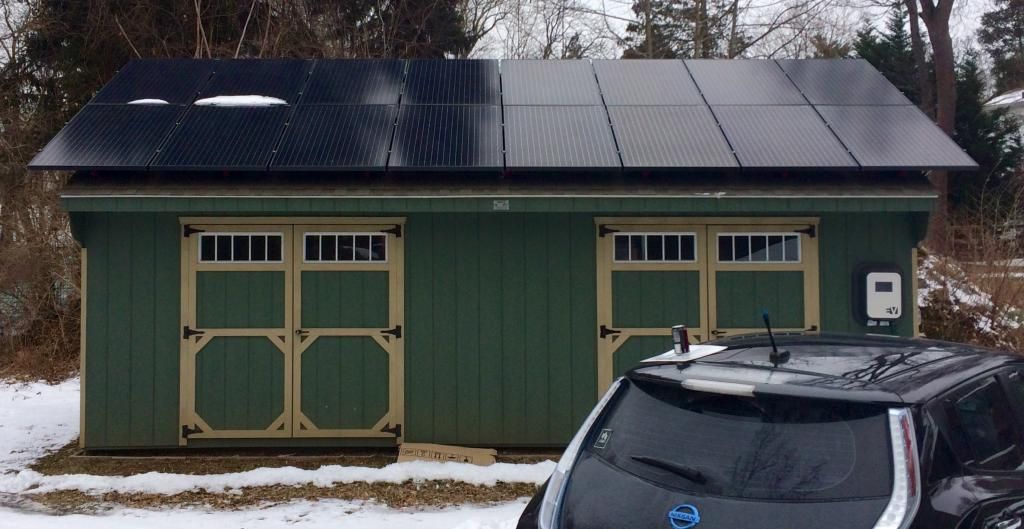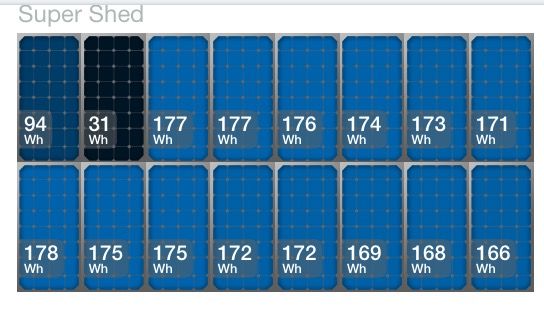 [/size]