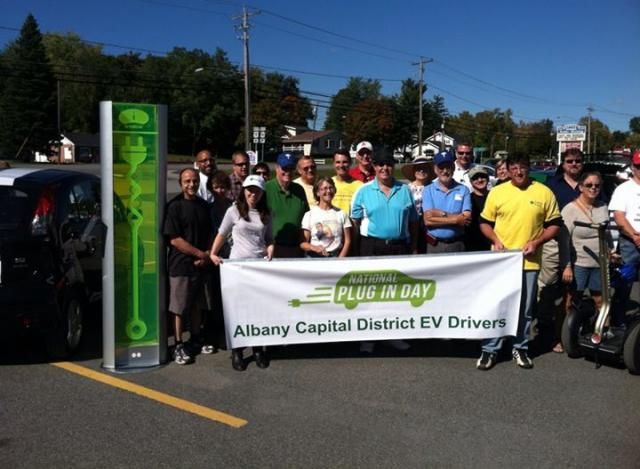 Well the Capital District EV Driver's Group's first ever EV event went great and we had 7 Leafs in attendance. The above picture even made it to the top of the Sierra Club's
blog entry
for the National Plug-in Day weekend recap.
Oddly, the above picture is the only one I have of a Leaf! If you were there and took some pics please post them.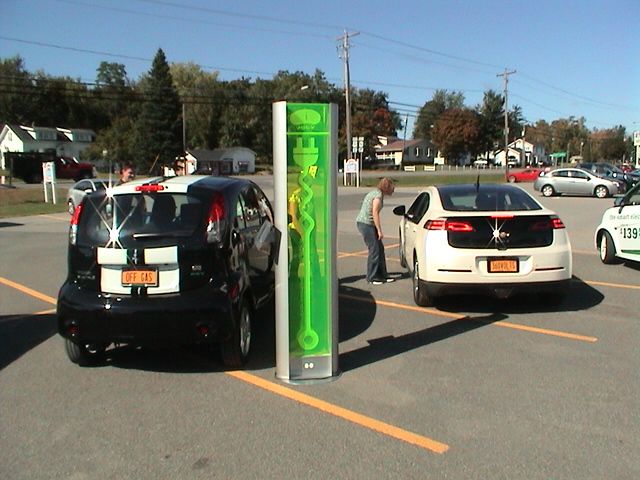 Glenn Marcucio had the most impressive display by bringing both of his EV's
plus
a borrowed i-Miev dealership sign. He actually hauled the 6.5' tall sign in the back of his Volt! His wife followed him to the event in their nicely striped i-Miev.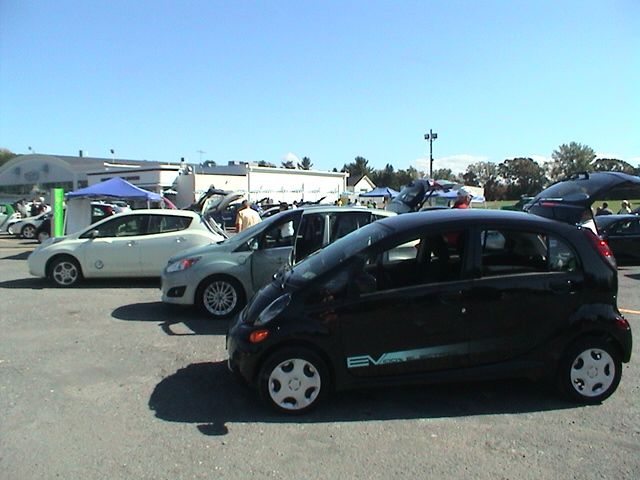 Tony Milillo's Mitsubishi i-Miev.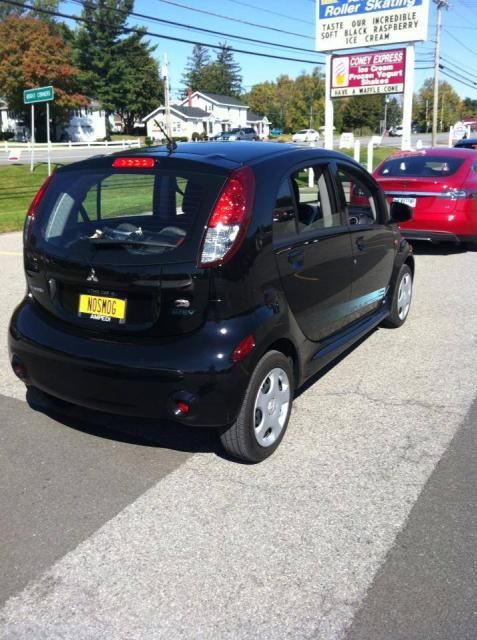 A few other pics from the event: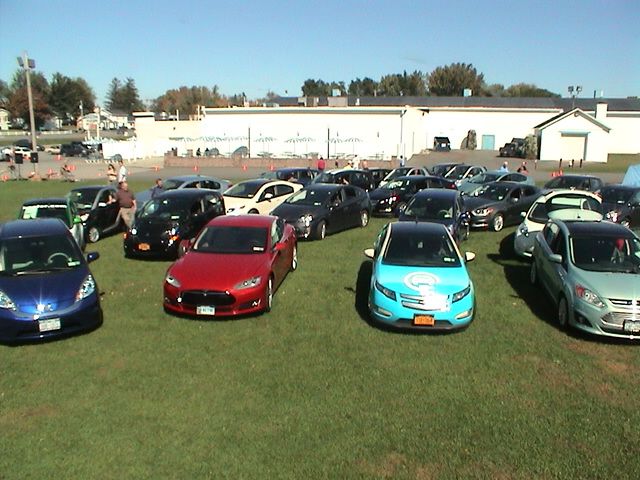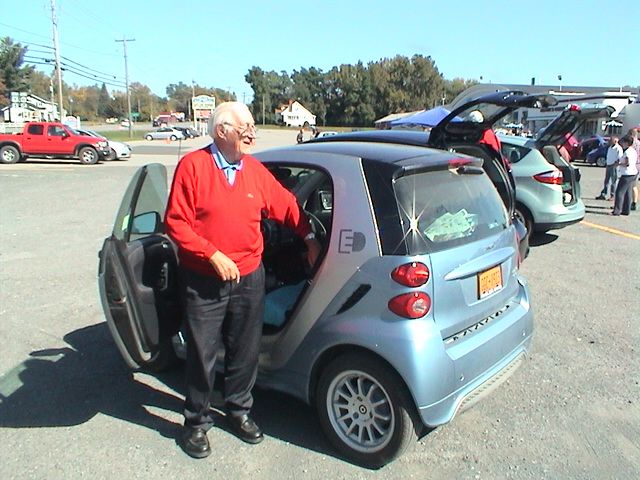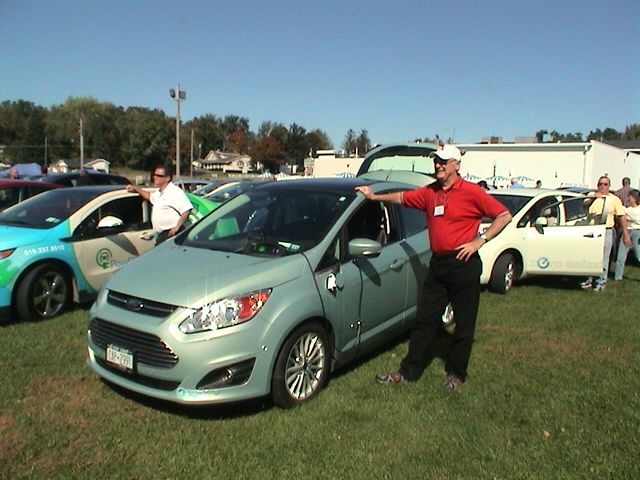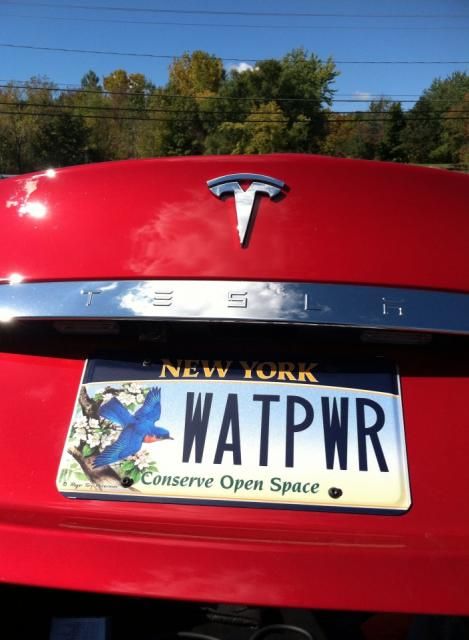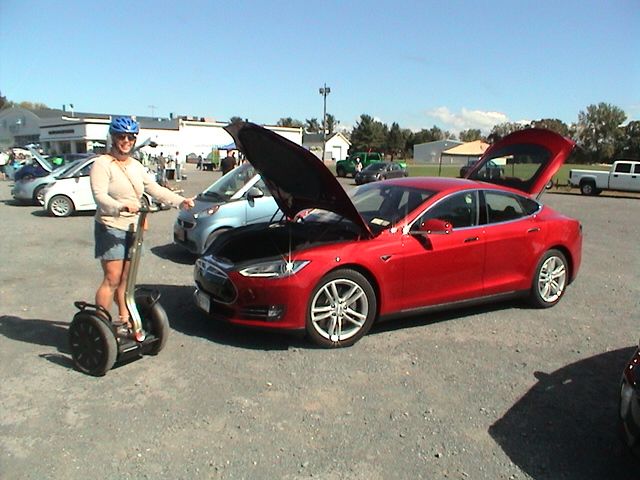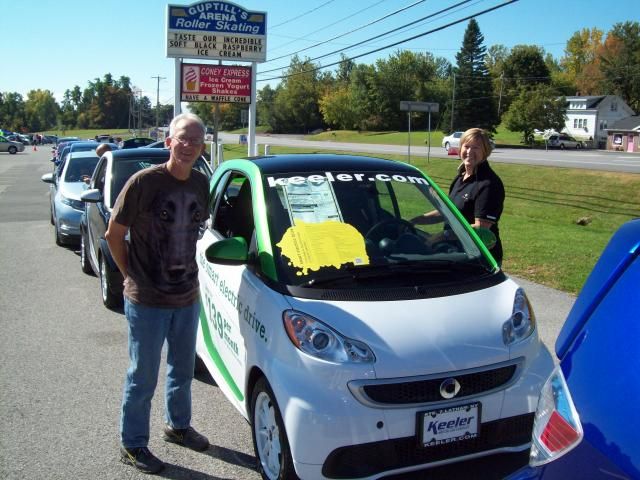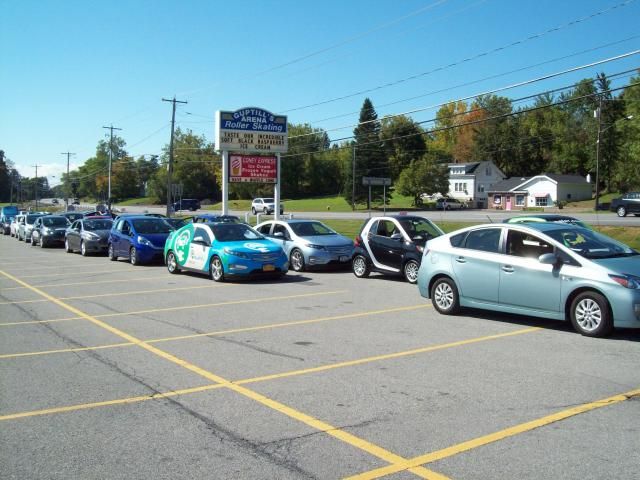 We had 31 EV's in attendance. Here we are lining them up for the parade.