Because of all of the thread scattered around about the 12v battery problems, I have decide to start a thread on what we have come up with for solutions. I personal am doing a lot of testing with a data logger and will be putting the info and results here for all to see. I have graphed the Leafs 12 volt battery behavior over time as well as 3 different charges that I use. I will start with the demonstrating how the 12v battery is always in a continual state of being slowly discharged. RegGuheert's Posts have been very valuable and I will start with his demonstration and add my own as to this problem. Later I will add my graphs of how the Battery Tender Junior works as well as the Battery Tender Plus and the CTEK 7002. I will also put my choice of replacement battery and why I chose it. Here we go.
I will start with RegGuheert's graph of 22 days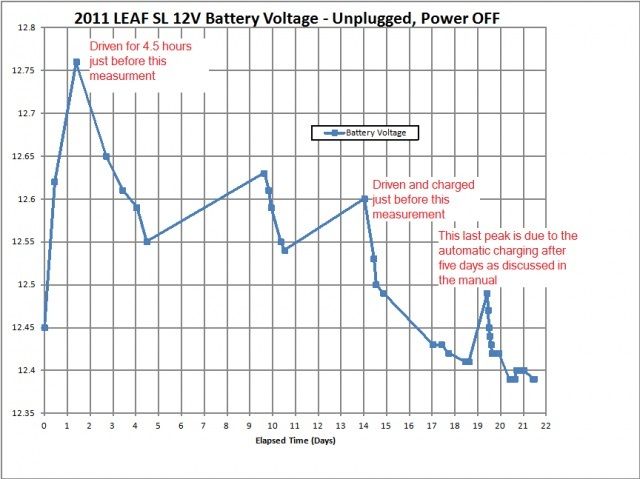 Next I will show you my car on just on overnite session showing the car sleeping then the traction battery gets charge followed by the car going back to sleep waiting for its morning drive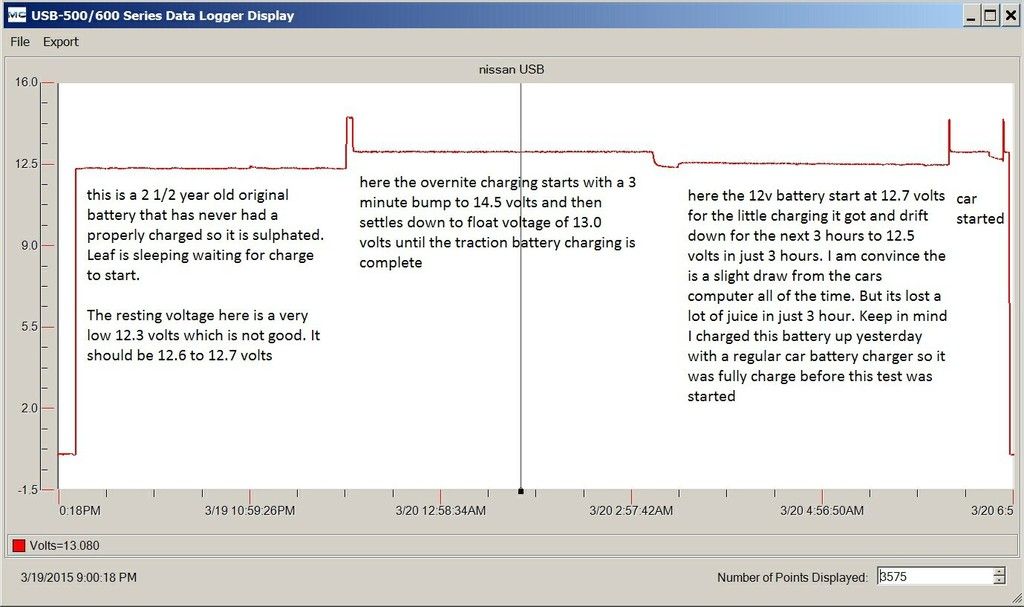 And Finally here below is a 48 hour shot starting with a one time Battery Tender charge on Sunday nite followed by 2 days of normal use.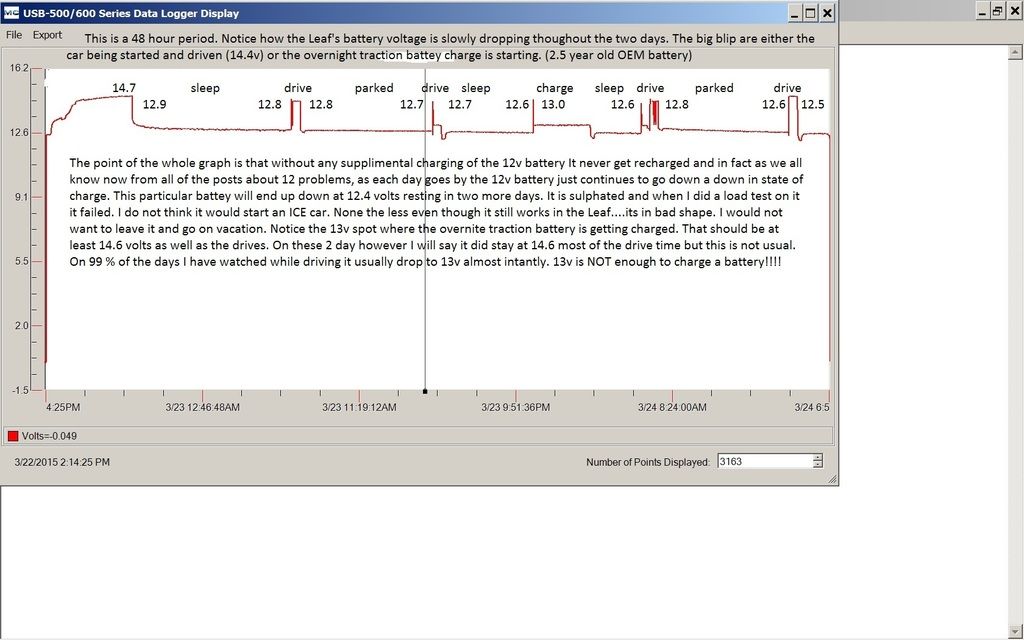 On my next Post I will show the data logger results of my 3 different chargers and the one I picked and why